Residential Living Spaces
A home is where we live, rest and flourish. It's a personal environment where most people feel comfortable, happy and relaxed.
KDI Elements knows everyone's idea of what a home should 'look' and 'feel' like is individual and unique. That's why our team of design professionals listen to your desires and guide you to making your visions a reality.
Whether you are building a new home, updating your current home or renovating a home you recently purchased, we have ideas and boundless resources to help make your home everything you've dreamed of - inside and out.
KDI Elements has been enhancing residential living spaces since 1990 and we take pride in helping make your home special.
ENHANCING YOUR LIVING SPACES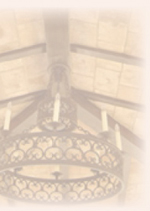 Granite Kitchen Countertops
Hardwood Flooring
Outdoor Fireplaces
Marble Bathrooms
Mosaic Tiles
Limestone Showers
Stone Archways
Granite Backsplahes
Ceramic Tile Flooring
Carpeted Living Areas